AMIT MISHRA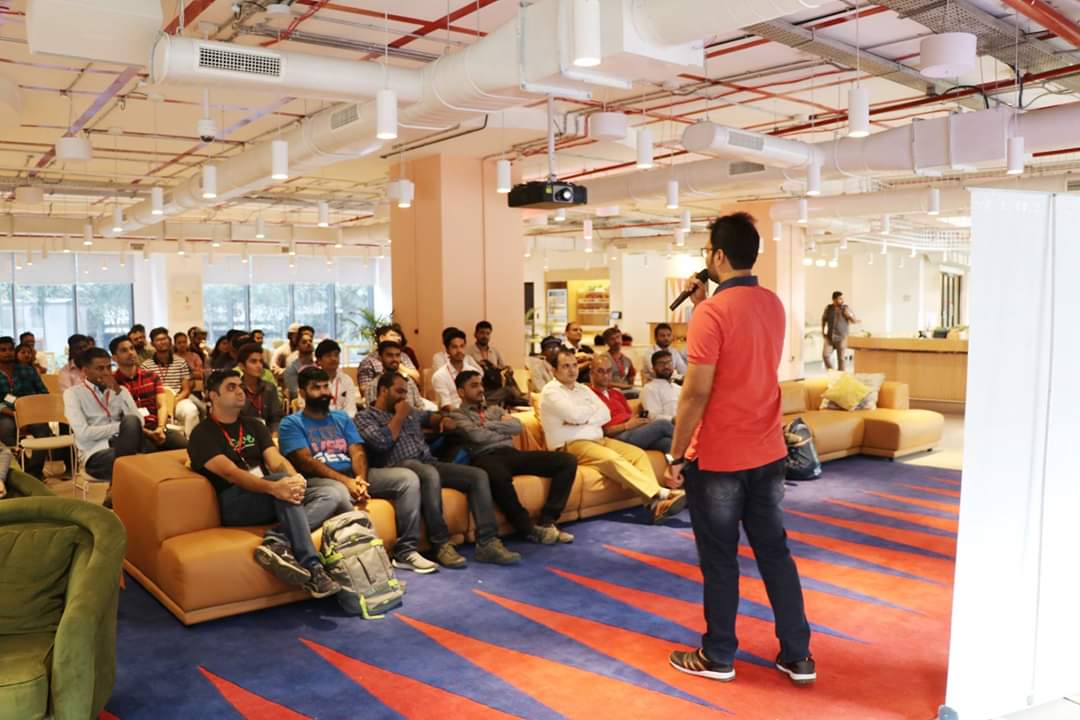 Amit Mishra is an Indian Youtuber, Blogger, Entrepreneur. He is passionate about writing content. He is an inspiration for every Youth. As a Digital Marketer, he shares among the people's many helpful techniques and ideas on his Youtube Channel.
EARLY LIFE OF AMIT MISHRA
Amit Mishra is born on 17 October in the year 1993 at New Delhi. From his childhood, he is very shy by nature. He  completed his schooling from "Mother Teresa Public School". After,  completing BCA from "Sri Guru Tegh Bahadur Institute of Management & Technology". From his arrival stage, he is interested in technology. He moved Pune to achieved his dreams. He always works hard for achieving his dream.
Amit never believes to work hard, he always believes to work smart. Later, completing his graduation he started working in a MNC tech company "Wipro" as a software engineer. He did not like working under anyone had done for his personal needs. In the working period, he felt lucky himself that he got Job such a big MNC company. Where peoples dream to get Job. He always wanted to be his own boss. He always wanted to build his own company. And, helped people as their daily needs of life.
BIODATA OF AMIT MISHRA
NAME- Amit mishra
DATE OF BIRTH- 17 october 1993
HOMETOWN-  New Delhi
BIRTH PLACE- New Delhi
NATIONALITY- Indian
RELIGION- Hinduism
PROFESSION- Blogger, Youtuber, Digital Marketer and Entrepreneur
SCHOOL- Mother Teresa Public School
COLLEGE- Sri Guru Tegh Bahadur Institute of Management & Technology
FAVOURITE FOOD- Paneer & Cheese Burst Pizza
HOBBIES- Travelling and writing blogs
MARITAL STATUS- Married
WIFE NAME- Anjali Amit Mishra
PERSONAL LIFE OF AMIT MISHRA
Personally, Amit is a cool person. He is so friendly to many person. He treats his supporters like a friend. His tone of speaking and concerning people is too great. He always aspires to respond his every fan.
Talking about his personal life, On 25 February 2019, he married with Anjali Shukla.
CAREER OF AMIT MISHRA
He started a company "WEBONX" where he gives SEO services to his client at a cheap price. In the starting stage, he started a company named " SURE KIRANA" an online grocery portal did not work well because of minimum funds and business development. He is going through loss. In the Year 2016, he started his own Youtube channel. He concerts with different Youtuber to give value to his audience. Amit also worked as a content writer in his starting stage. He also worked on Upwork and Fiver for his clients.
As we say, Amit is always interested in the field of Technology. He is a very creative mind and always want to do something big in the field of Technology. In 2016, Amit started his Youtube channel named "Tryootech" and started teaches people about SEO, Digital Marketing, Blogging. He sharing knowledge as important to gaining knowledge. On his Channel, many times he shares multiple ways of online earning. He attempt to include each idea which would support people in their daily life. After some time, he started interviewing many bloggers, entrepreneurs, digital marketers and so many peoples who gives helpful information among us. On June 12, 2017, he started a blog named https://tryootech.com. He is very enthusiastic about it.
In this blog, he shares various methods of idle income. The main source of earning from this website is affiliate marketing. He further gives associates links of few courses with premium coupons, so that his viewers get profited.
TRYOOTECH
Amit Mishra has three Youtube channels.-
The foremost channel of Amit Mishra[Tryootech]
Second is [PhoneVsMobile]
Third is Amit Mishra blog channel.
The main aim of Tryootech Youtube channel is to promote internet marketing and online people. Regularly he uploaded videos in his every channel. He further began an online SEO program where he gives SEO services to his customers. Ranking on Google's nowadays is doing tough and expensive, yet everyone not known about SEO. For seeing these all, Amit is always going progressing and give his genuine. He helped peoples who want to do something in life. And, who wants to get something new and go ahead.
SOURCE OF EARNING
Now, In his Youtube channel has 232k+ subscribers. He earns much from his channel. His channel growing strong day by day. He earns from affiliates and sponsorships from his blog. Every source of Amit income is online as we view above. He earns almost 21+places of earning. In starting, he works as a content writer and offered freelancing Job on Upwork or Fiver.
Recommended-https://inspiremonk.com/sandeep-maheshwari-biography-case-study-2019/
AS A ENTREPRENEUR
Amit has been doing blogging for the earlier 5 years. He is passionate about it and he treasures blogging. Initially, Amit has run vigorously with his 50 customers now. Meanwhile today era, Amit earns from online mode almost 21 places. That means not that he never sees a loss or irritable time in his whole struggling life. Before opening an online portal which is his first effort can't runs accurately due to lack of bits of knowledge about websites.
FIELD OF CONCERN
Amit loves writing blogs and studying about various topics. He states if you research you know to discover more and more. Also, he making Youtube videos on certain topics. You can see his sincerity about his work on his videos. He  likes travelling and interested to attend various countries and makes amazing glorious memories.
BLOGS
Amit is managing several blogs. Most of his blogs recited to technology and business. His popular blogs are-
1. https://tryootech.com -Blogging,SEO and digital marketing related blog.
2. https://phonevsmobile.com -Smartphones and Gadgets reviews
-3.https://Webonx.com -His SEO and content marketing blog
Awards-
Milestone of completing 100000 subscribers on youtube channel @ Tryootech.
Amit most popular Interviews –
Amit Mishra Interview with Saurav Jain on 11 April 2019.
Interview with Pro-Blogger Harsh Chauhan
Unique Interview with Digital Marketer Neil Patel On 3 January 2019.
Talking about blogging with Ankit Singla On 28 february 2019
CONTACT AMIT MISHRA AT
YOU CAN CALL AMIT MISHRA 
Install Callme4 Android app
Signup and search AkaAmitMishra@cm4
You can be with touch Via phone with Amit Mishra.
I wish you enjoyed our post thanks for reading. If you  like our article comment below you may also like to read… https://inspiremonk.com/abby-viral-biography-buisness-personal-life-wiki/